THE OBJECTIVE: Chelsea want their title back. As all entitled Premier League clubs do.
THE CAVEAT: This time, they can't buy it. Any transfer bids must be accepted. No players can be purchased.
Plenty to reflect on from an eventful October; Champions League stage 2 qualification is in the bag, but domestically goals, and more importantly wins, are proving harder to come by. Time to roll the sleeves up.
October Manager of the Month: Pep Guardiola
Good old Pep. Even by his own high standards, City have took a while to get going. But 4 straight Premier League wins takes Pep's side within 3 points of the summit. Simples.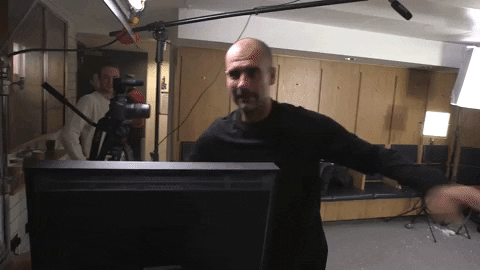 October Player of the Month: Jamie Vardy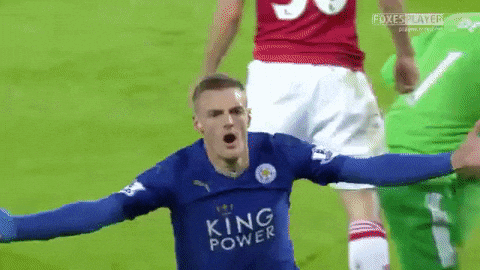 Jamie Vardy hosted his own party for current title leaders Leicester. 5 goals in 3 matches, including 2 man of the match performances from the in-form striker. I could do with one of those.
Transfer news now, with Rudiger looking certain to leave after last month's offer from Bayern Munich. Cry. Hey board, how's that transfer ban appeal coming along?!
And there it is. No messing about. This could be another tough month.
Oh dear. Talk about kicking someone when they're down. "Satisfied" is Champ Manager code for "sort it out".
Premier League Fixture #10 – Man Utd (Away)
Big blow, this one. Second best from beginning to end, and even with the lack of goals of late, Kante's injury creates further frailty in the defence. Could this be the beginning of the end for Chelsea's domestic hopes?
As am I. United are certainly on form currently, but Chelsea are so far off in terms of quality. This match simply highlights that fact.
Champions League 1st Group Stage Game 6 – Zenit (Away)
A meaningless fixture for both sides, but for Chelsea a chance to try and improve on recent performances. Despite giving just that, once again it is taking chances that becomes the issue. Tomori, filling in for the departed Rudiger, is also very unconvincing in defence.
And so, the final phase 1 group table. Atletico got the vital win they needed against Zagreb in their final fixture to make it through in second place.
And so, with all qualifying teams decided, the draw for the next round takes place. Dortmund, shithouses Madrid and Shaktar, huh? There is never an easy Champions League fixture, so naturally they're only going to get tougher.
Premier League Fixture #11 – Aston Villa (Home)
At last. A first win in 5 for Chelsea. A close call, but a win nonetheless against strugglers Aston Villa. A much-improved performance from Tomori – with a goal to boot – being one of a few positive signs for Chelsea.
Transfer news at the top now, and another big wave made from title-chasing Manchester United.
Stalwart Dembele, previously of Celtic fame under Brendan Rodgers, already had 2 goals in 5 for Lyon before making the jump to the Premier League. On paper, United certainly have the firepower to maintain their form. Ho hum.
Premier League Fixture #12 – Southampton (Away)
What's this? 2 wins in a row for Chelsea?! It's been a long time coming. It's worth pointing out here the switch from Olivier Giroud to Michy Batshuayi – who was previously in the reserves – has so far proved dividends. Have Chelsea finally found their replacement for Tammy?
Elsewhere in the gameweek, Leicester lose again, this time narrowly at Spurs. With both Manchester Clubs winning, the top of the table is becoming a 3-horse race, with Liverpool not far behind either. Chelsea up to 7th. And now, the return of the Champions League….
Champions League 2nd Group Stage Game 1 – Shaktar Donetsk (Away)
No disrespect to them, but on paper Shaktar Donetsk looks to be the weakest team in the group. To that end, this is the side Chelsea need to score maximum points against. However, given the second half onslaught from them, and Kepa thankfully being on fine form, this is a good point for Chelsea in the end. Just the matter of Real Madrid next. Eek.
One of the few players this season to ask for a contract extension, Pedro, receives just that. He replies in kind. Thank you, sir.
With the League Cup rearing its head again, a quick update on the current results of the round. Premier League side Burnley fall to the blades of Sheffield United at home, while the Seagulls of Brighton swan in and out of Wales with an away win at Swansea. West Ham far from hammer their way through to the fifth round against Wigan, but a win is a win.
Premier League Fixture #13 – Crystal Palace (Home)
A single shot on target for Crystal Palace nets them a draw that ends Chelsea's tiny win streak. Moreover, after Palace scorer Dann is later sent off, Chelsea fail to capitalise despite strong pressure. Once again Batshuayi gets on the scoresheet, making it 7 for the season so far, overtaking Abraham's tally from earlier in the season.
Come on Kante. In fairness, Chelsea haven't done too badly without him.
League Cup 4th Round – Leicester (Home)
Another tie, another table topper. But a blitzing first half from Chelsea, along with a goal from the returning Kante, see them through easily. The possibility of a domestic cup triumph can only boost them further.
The first potential sacking of the season is upon us. Southampton are not bottom of the league, but very close to being. And not a 0-9 in sight here.
More good news, with consistent performer Emerson signing on for another 6 years. Cheers, man.
Uh-oh. Barcelona are back again. This time for Willian. Not much I can do about it either. A sour end to the month.
Premier League Table, end of November
November was a mixed yet mostly positive month for Chelsea. 20 points away from the top of the table, with the heavy defeat to Manchester United all but proving they are struggling to compete with the elite. But 2 wins and a draw mean a climb up the table, with 2 games in hand that could mean a further climb to 5th place. Progression in both the Champions League and League Cup followed also. All in all, a better month.
Manchester United are still unbeaten, with a game in hand that could claim top spot anytime now. As they average over 2 goals a game, they stand in good stead to do just that. Leicester still looking strong despite a minor hiccup, and now share the league's best defence along with Liverpool, who have also found form.
At the bottom, Newcastle are 4 points from safety, and only 10 points separate them from all the way up to 11th place. Southampton hold the record of having the most defeats, hence the public backing of manager Ralph Hasenhuttl. Nothing is defined as the league heads into one of its busiest periods; anything can happen. See you next time.
Catch-up on what you've missed here:-
Championship manager and it's fan made updates are available as freeware from http://www.champman0102.co.uk/  
For this blog the October 2019 data update was used.